Xbox One has a low power state mode where the console stays on with minimal power and can continue to run some tasks in the background. Not only can it instantly turn on the Xbox One, but it also allows users to download games in the background. This article will tell you how to download games on Xbox when it is off.
How to Download Games on Xbox When It's Disabled
This guide explains how to set up power mode and remote features, then start downloading the game from the Xbox website.
1]Configure low power state mode and remote features in Xbox
Turn on the Xbox One
Tap Xbox Guide
Move towards System > Settings > General > Power Mode and Startup
Select the Power Mode drop-down menu by pressing the A button on the controller
Switch to Instant-on and make sure storage is not disabled
Then go to Profile & system > Settings > Devices and connections > Remote Features.
Check the box to enable remote features.
2]Start download from Xbox website
Now that the power mode is set, there are two ways to download the games. First start the download from the Xbox website and then from the console. The latter only works when you have a game already available in the queue which is downloading on the release date.
Go to the Xbox One online store.
Open the game list and purchase if you need
Look for a green button on the games list that says Install to. Click on it
The pop-up window will show two options: Console and PC
Click Console, then click the download button.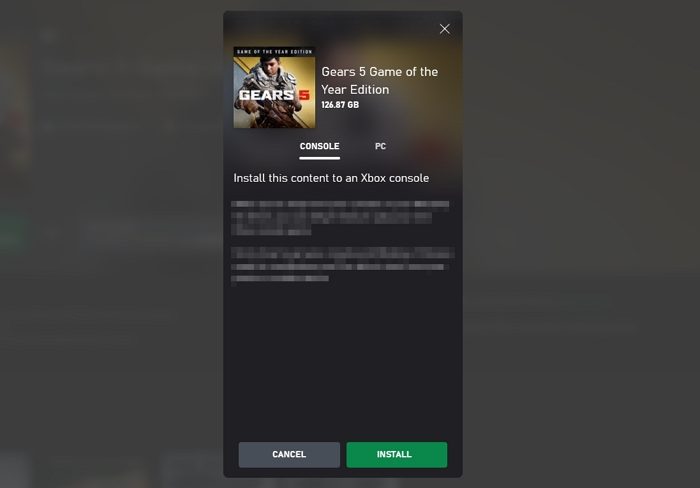 The same can be achieved using an Xbox app for mobile and PC.
Hope you found the guide helpful and now you can download the games while your console is off. Obviously you can only download with these settings and not when not plugged in. Make sure you don't turn off the switch. Otherwise, you will have to do it again.
How do I turn off automatic updates for Xbox games and apps?
By default, Xbox settings allow you to automatically update games, apps, and system updates. However, if you want to update them manually, you can change the settings that are most convenient for you.
Press the Xbox button to open the guide/
Select Profile & system > Settings > System > Updates.
Uncheck Keep my games and apps up to date.
The next time you want to update, you have to manually check the app or game in the store and update it.